PBT Filament/PBT Non-tapered Filament
Product Name

PBT Toothbrush Filament

Application

Toothbrush PBT Bristle

Date

2018-03-07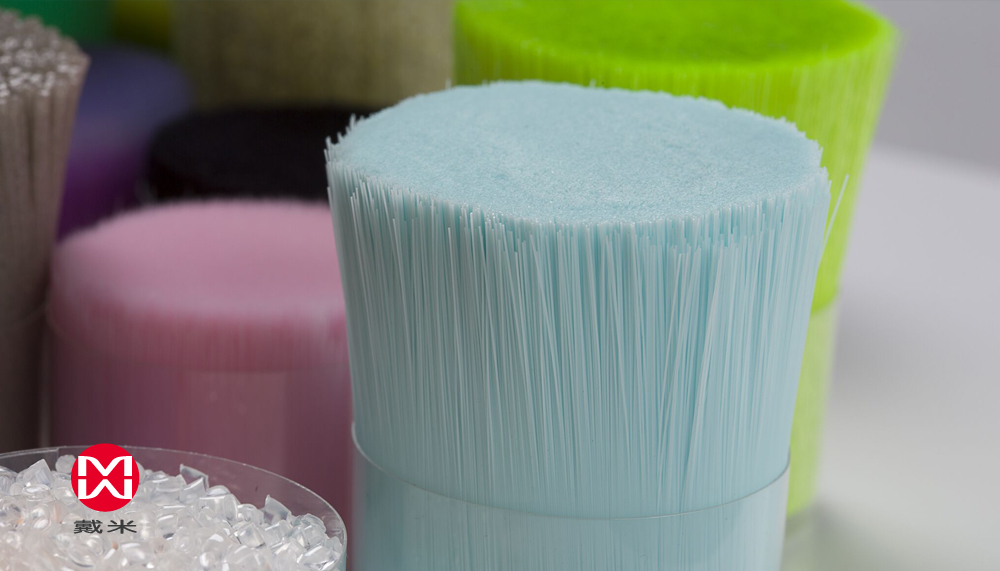 PBT Filament/PBT Non-tapered Filament
:
PBT toothbrush filament has excellent performance of toughness,abrasion resistance,low humidity absorption and color fasyness, And its heat-resisting performance, climate-resisting performance, electric performance and bearing electric performance are good. Because of its moisture rate is low, it's very suitable for processing the brushes which are working in the wet environment. Comparing with Nylon 612, it's more economical, and always being perfectly substituted in toothbrushes or cosmetic brushes.
PBT resin are melt-extruded into filaments, cooled in water, stretched, and annealed in hot-air chambers. These filaments have good dimensional stability, good bend recovery, and brilliant colors.
PBT Toothbrush Bristle:
​
Raw Material:
Polyester PBT

.
​Diameter:

Ф0.15mm-0.30mm(.006"-.012"),Special diameters on request.
Length:
16mm-1200mm(.629"-47")
​​Tapering Length:6-8mm
​Cross Section: Round
​Tapered Process: Non-Tapered
Color:
27 colors available
Bundle Diameter:48±2mm
Density:

1.30g/cm3


Melting Point:

223

℃
Package:
White crepe paper,PE tube,PE wrap,Spool