2 Colors PBT Nylon Tapered Brush Bristle|Artist Brush Filament|Cosmetic Brush
Product Name

PBT Tapered Brush Filament

Application

Cosmetic brush Hair| Make Up brush bristle filament

Date

2018-03-09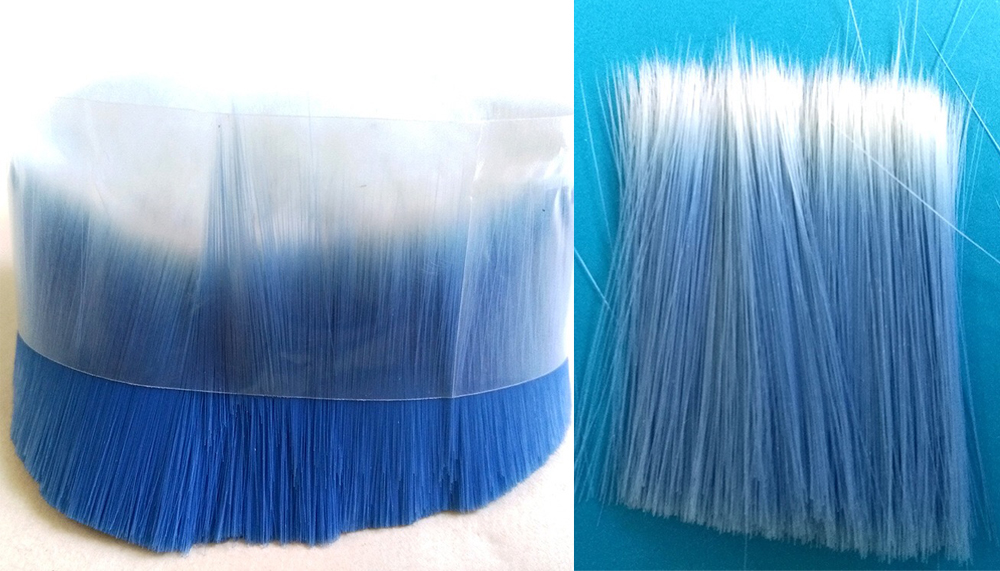 2 Colors PBT Nylon Tapered Brush Bristle|Artist Brush Filament|Cosmetic Brush
​Cosmetic Brush Nylon Bristle Filament| PBT tapered filaments for make up brush bristle|Artist Brush Bristle|Soft Mug Cosmetic Brush Bristles
​
1.Material:PBT,PBT+PET,PET
​2.Diameter:0.05mm-0.15mm(customization is available)
​3.Length:25mm/30mm/35mm/40mm/45mm/50mm/55mm(customization is available)
​4.Color:Blue Filament Body+ White Filament Tips
Single color and Double color. Colors can be customized according to customer's requirments or samples)
​5.Main Feature:Soft Solid Tapered
​6.Application:ARTIST BRUSH, Cosmetic Brush, Paint Brush, False Eyelash, Food Brush, Washing Brush, Face Brush ,etc.
​Colors ,Diameter and Length can be customized according to customer's samples.
What is PBT
​

PBT resin are melt-extruded into filaments, cooled in water, stretched, and annealed in hot-air chambers. These filaments have good dimensional stability, good bend recovery, and brilliant colors.
Tapered bristles are made of PBT (polybutylene terephthalate) filaments chemically treated to produce the unique tapered ends. Main applications are toothbrushes, cosmetic brushes, calligraphy brushes, artists painting brushes, general painting brushes, and wigs, etc.